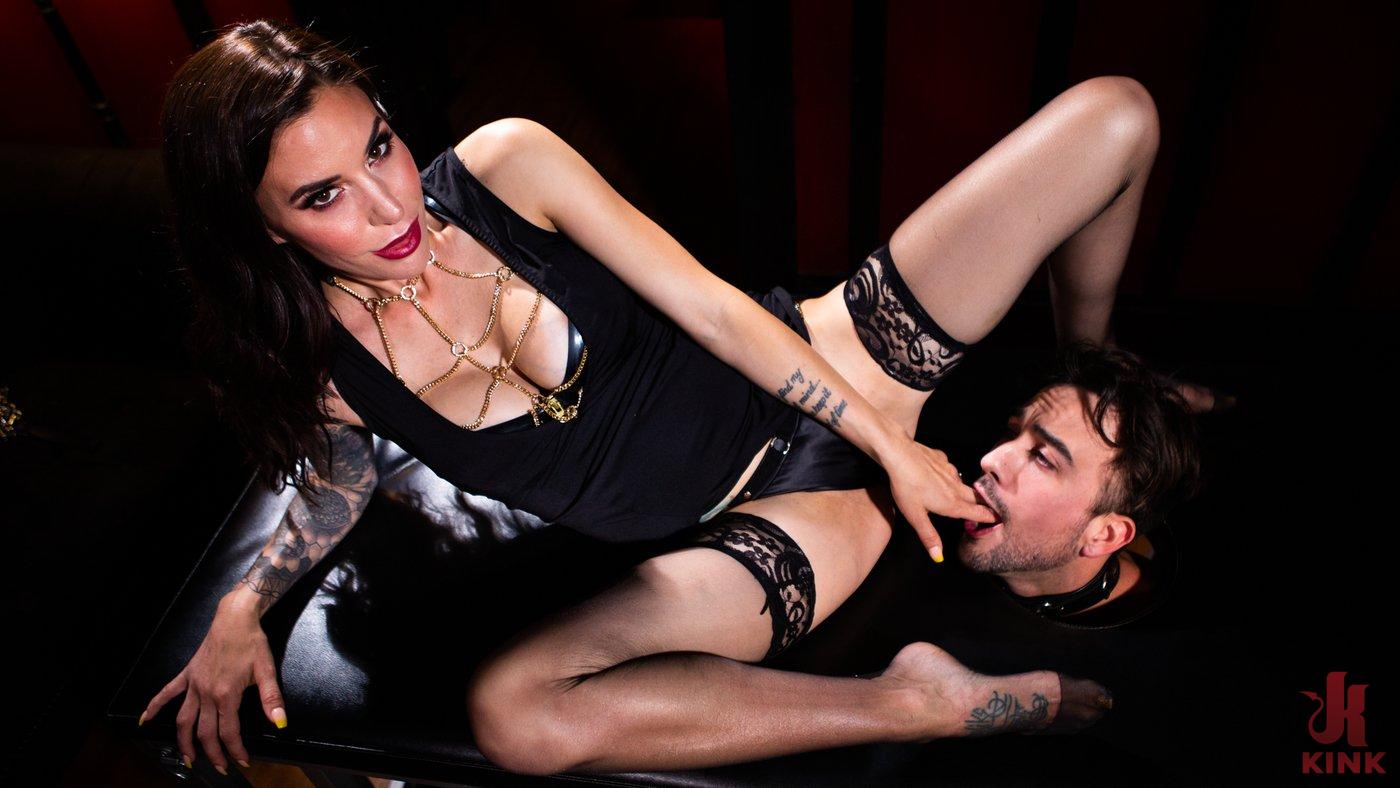 In my private relationships, I had been the submissive partner for some 31 years. What the man chose to do to me was what was done to me. I almost never got to choose what would happen beyond laying out some implements and toys. Even still, I didn't have a choice in how they were used on me. My preferences were all but irrelevant.
Believe me when I say I didn't mind. I seriously enjoyed it when my husband (either of them) would just bend me over and have me. I didn't have to think about what I wanted because in taking what they wanted, I was getting what I needed most. I'm not even going to call it CNC anymore. It's just C. I was fully consenting every step of the way, and having left those relationships doesn't suddenly turn all those things into non-consensual acts I hated.
This writing, however, is about what happened when I took back choice and preference. This is what happened when I made that final shift into dominance and took command.
At first, I attended sex parties simply to get pounded. I needed penetration and I wanted it hard, deep, and fast so I could have as many of the hardest orgasms as I could get in the short time available. I needed them to pound my cunt like they were drilling for oil or pulverizing diamonds into dust. I did get that. I loved it. I still want that. I love the feeling of two bodies working together, slapping with their mutual force toward a mutual goal.
I'm not good at being intimate, however. I'm not good at the "getting to know you" social hour part of these parties. I'm more the "hey, okay, let's fuck and then we can talk afterwards when we'll have something to talk about." lol That's when the ice has been well and truly broken, the endorphins are flowing, and it's much easier for me to converse.
The other day, however, was different. I went to a daytime play group. It wasn't as busy I'd expected, so I wasn't anticipating getting much (if any) action. A familiar face struck up conversation with me toward the second half. I'd caned him some months earlier at a spanking party. (I recalled he'd asked if he may kiss my boots.) He offered to perform oral on me. I just wasn't feeling it. I actually said that.
I did not doubt that he wanted to please. It wasn't that he was hounding me. It was that I'd pretty much settled my mind on not getting any sex, and was already looking ahead to the spanking party that was up next.
He told me that since that day I'd caned him, he'd wanted to pleasure me. Thing was, he'd not offered how I actually prefer to be asked. Of course, he couldn't know that. Usually, I view the poorly worded propositions of male bottoms as their way of trying to get what they want without regard for what I actually want. But this wasn't about pounding my cunt. This wasn't about getting his dick sucked and serviced. This was solely about me getting my rocks off. There was one sure way to change my mind.
I looked him straight in the eye and said "ask me very nicely." He did, without hesitation, and I said yes. I truly do like being asked nicely. It's a lost art these days, I think. "I have this great flogger if you want to use it on me" isn't asking nicely. It's offering me a script of what you want done to you. "Why don't you lick it" isn't asking me nicely or asking what I like. It's stating what you want done to your dick.
Being asked nicely really does make a tremendous difference with me.
On the bed, he got down to business. Over the course of fifteen minutes or so, it was feeling really good. I became much more aroused as I relaxed into it and started to having orgasms.
Then I wanted something specific.
I wanted penetration. In out in out in out…but didn't want his dick. I halted him, asked if he would do something for me. I held up a condom. A good finger fucking sounded terrific. It's not something I can do to myself with my short little fingers.
I don't like giving instruction for every little thing at a sex party, preferring to let the guy do what it is that he does. If every one of them does everything according to my exact specifications, then I'm just replacing one with another and they're interchangeable. I'm not interested in treating men like fuckable robots.
Two fingers in the condom, he obliged. Within a few minutes, I was building up to stronger and stronger orgasms and started to squirt with more regularity. I laid there, squirming rather a bit, and enjoyed having pleasurable things done to me.
A good ten or more orgasms and I was ready for something more intense. I wanted anal penetration, but not with his dick. He was submissive and servicing me, not there to get his own sexual gratification. I could have what I wanted (within reason), and only had to tell him to do it. This was an entirely new sensation for me, to be completely the dominant partner during an act of sexual gratification.
I have two general approaches to anal.
First is the hold me down, ream me out, and tell me to shut the fuck up and take it (because I'm going to be involuntarily screaming my lungs out for easily the first twenty or more minutes). I might not be able to shut up, but I'll certainly be able to take it more readily. That phrase alone is enough to make me spontaneously orgasm.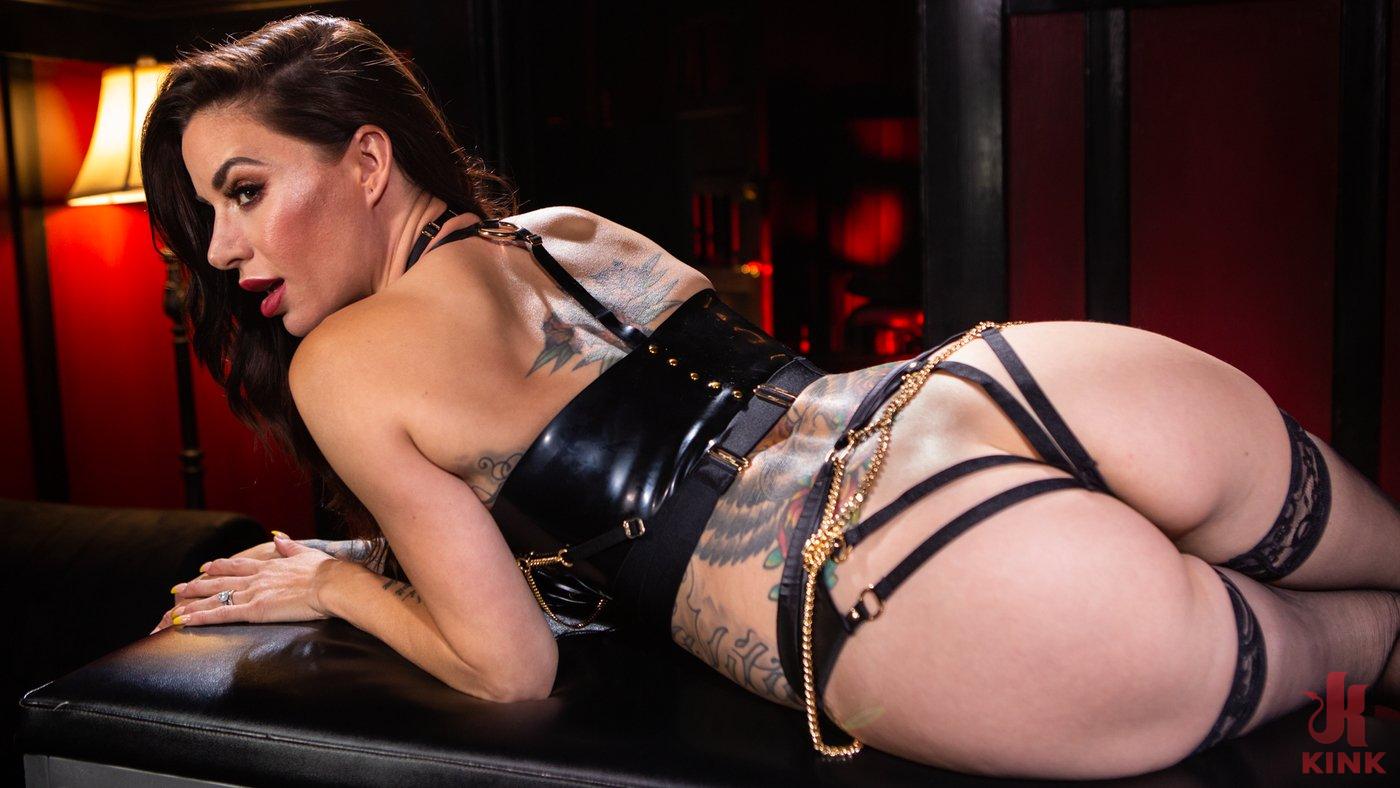 The second approach means being patient, not rushing anything, being very slow and gentle at first, giving me plenty of time to relax and accept penetration and get past the initial intense surges.
Not many dudes really want to take that amount of time, however, so I've not done anal anything at parties. Except for a little bit of a finger or thumb, and one or two of them have rimmed me. Most guys are impatient and want to get the dick in and start pumping.
The slower way is much more intimate than just sticking it in and grunting. In order for me to say yes, I have to trust that they're going to do it how I want, and need, it done. I trusted that this man would do precisely what I wanted. I trusted he would stop when I said stop, or slower if I wanted slower.
I asked him if he would please move his fingers down to my anus and penetrate there instead. He said yes he would, but admitted he'd never done that before. I assured him it would be fine. Just go really slow and gentle until I said I wanted more.
He did exactly that, starting with one finger and his mouth. To say it felt good would be the understatement of the year. It was among the greatest sexual sensations I've had in a couple years. He put his mouth back to good use and I enjoyed a terrific round of orgasms.
We were given the half hour warning. There was another party afterward, so we couldn't be there past the allotted time.
A few more minutes and I got this familiar urge low in my belly. When very aroused and receptive, I have a tremendous urge to pull my knees up and fold my calves onto each other. I can very easily hold them up, and it opens me completely to what is being done to me.
I had to pause him in order to do this, and told him I was ready for him to be more vigorous. I had shifted from the asking phase to the commanding phase.
He certainly came through for me! He slipped a second finger into me and got right back to business.
Tongue-fucked in the puss while finger-reamed, I nearly exploded with orgasm more than once. It was fantastic to be able to lie still and enjoy without having to brace myself to prevent being flung off the other side of the bed. Not having to think about timing our bodies or reading his signals freed me to drown myself in sensation and orgasm. I do orgasm fairly easily, and prolifically.
I knew we were getting close to the cutoff time, but there was one more thing I really wanted him to do. Something that hadn't been done to me in so very long that I couldn't actually remember the last time.
I told him I wanted one more thing from him, but to go ahead and clean up first. He needed a couple baby wipes for fingers and hand after the condom came off, and a couple paper towels for his face.
I told him I would like for him to pop my clit for me, meaning rub my clit until I had the finishing orgasm that would completely spend all my passion. It's my off button. I actually have to tell dudes NOT to touch it. Yay, I'm happy for you that you know where it is…now GET OFF IT!
I had him come up behind me, on our sides, move in real close to spoon, and reach an arm around. He admitted he'd never done this before. It's easy, I assured him. It was merely a matter of if I could attain the orgasm. Being with someone new, it was possible I was too wound up and wouldn't be able to relax and let it happen. My clit can be a fickle little bitch sometimes.
I guided his first to fingers to where they needed to be, and let out a breath of loveliness for how nice it felt. A little adjusting this way or that way, to make sure he was in the right spot, and I told him to rub harder.
He didn't want to hurt me. Trust me! THIS will NOT hurt me. Rub it like you want to rub it off me, I told him, and I meant it. It took a couple minutes of surges and relaxing, gripping, straining, waves of near-orgasm, and finally I felt that particularly hot note in my gut that means the orgasm is right there, just out of my reach.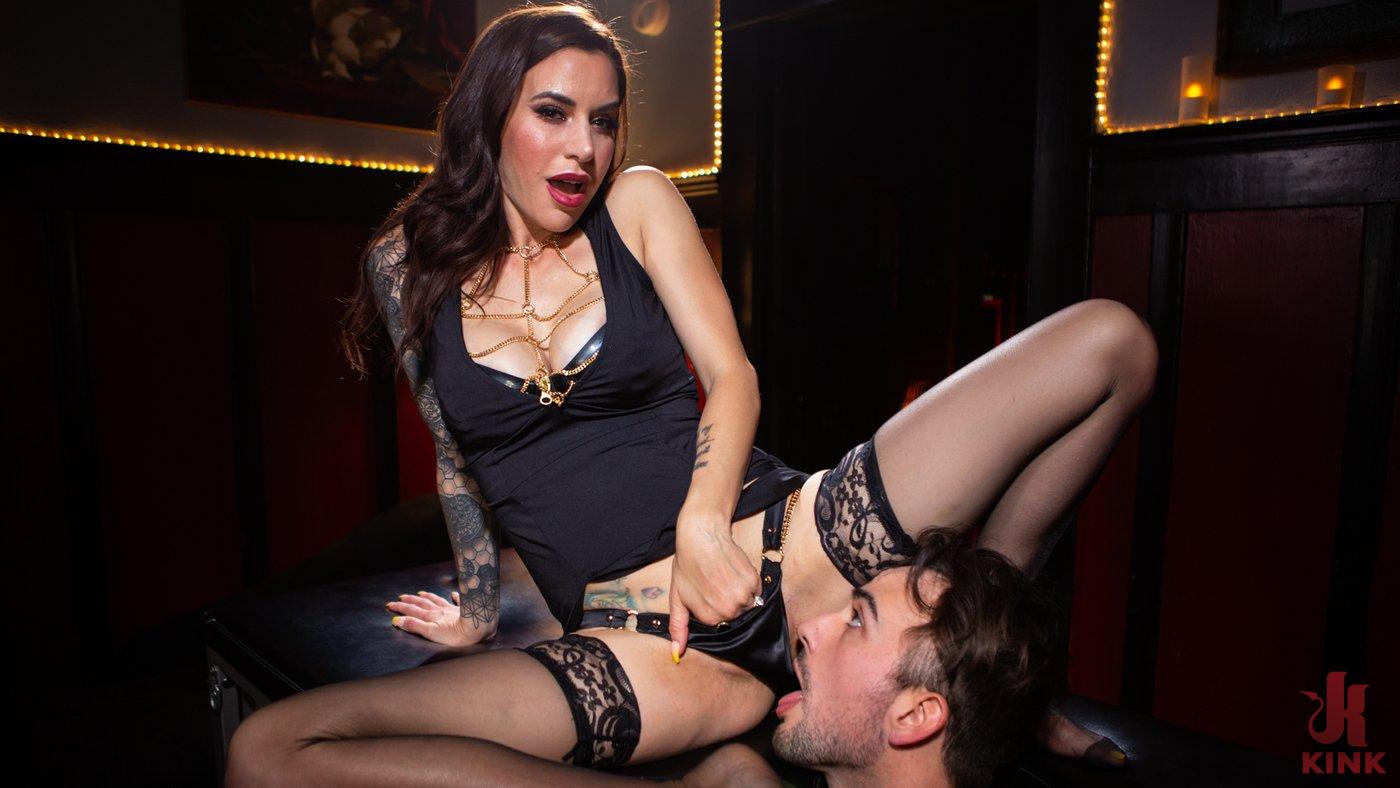 Right there, I told him. Rub it harder and press in more firmly.
That did it.
My entire body clenched from head to toes. Grunting, groaning, jerking, spasming, complete orgasm given to me by another's hand for the first time in years.
I know I said stop, but I'm sure only I heard it. lol I ended up grabbing his wrist to drag it away from my clit, and lay there panting and heaving for breath.
Then the most beautiful of sensations: Aftershock orgasms.
When my gut clenches and holds tight to catapult me into another mind-bending orgasm. I know I had two. I might have had a third, but my memory is fuzzy at that moment. I know I thanked him several times. I actually even pmed him to say thank you again; that I understood he'd done a few things he'd never done before, but he had done them very well.
Was it a kinky encounter? Nope. Not to me.
But it was immensely satisfying, and that is what sex is all about. I gave the orders and he obeyed. He submitted to my every want and need eagerly, even if he'd never done that thing before. We both did things we'd never done before, and it was magnificent.
As for after care…I had a piece of pizza and got a very nice and hard spanking at the party that followed.
---
TylerRose. is known as Dame Tyler in the NYC public SM/Fetish scene. She is an award-winning author who has written two "lifestyle", four cartoon, and over 25 fiction books.
Twitter — https://twitter.com/DameTyler or @DameTyler
FB Fan Page — https://www.facebook.com/TylerRoseGethis/
Read her books on her Amazon page — https://www.amazon.com/TylerRose./e/B00HCPLSP2
You can also find more of her OP/ED work in Fetlife: https://fetlife.com/users/305828
She enjoys crocheting and baking, and will no doubt die with a thesaurus open on her thigh.