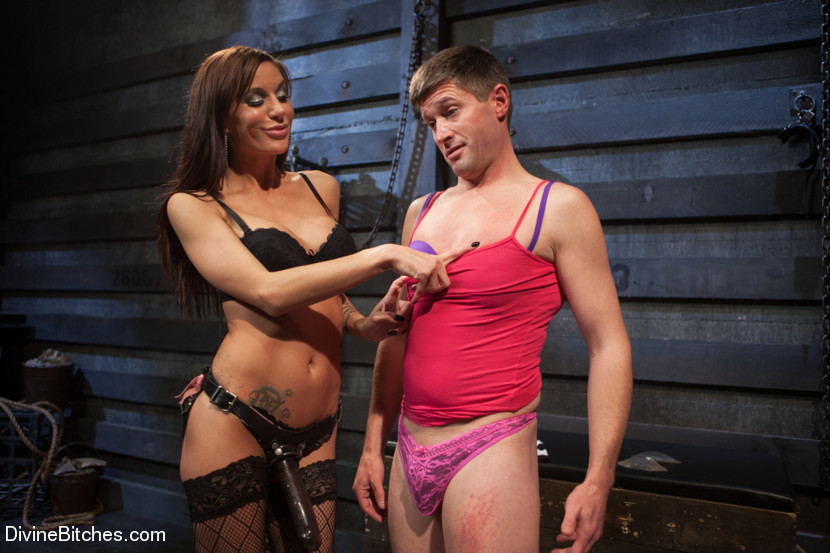 Reader: My submissive is a part-time drag queen. We're interested in trying a multi-day feminization scene. I'm not certain of techniques to keep it going for such a long time without the scene becoming boring. Can you spare any advice, tips, or information?
Since this is a multi-day scene you are attempting, I feel there are safety issues as well as boredom ones here. After all, a multi-day scene is unusual enough to be exciting in and of itself! So, let's talk about safety.
Now without being privy to your actual game plan – and the specifics of your relationship – much of this advice will be laid out in general terms. That said, let's examine the safety issues. (I think by now I can skip the sterilization admonitions that come with this pandemic; they have been covered ad-infinitum).
In your scene, safety concerns are less the physical ones than the emotional or psychological ones. Obviously, you should both agree on a safe word and a safe signal. But the presence of a safe word/signal, in this type of scene, does not by itself guarantee safety. That is because it is not the physical aspects of forced feminization scenes that are the most dangerous. For most players, these scenes present few physical dangers (excepting cock & ball torture and such — which might or might not be part of your scene). Despite the lack of true physical danger, forced feminization scenes can be very, very, very (notice the multiple "very's"!) intense. They, by their very nature, enter into areas that can be psychically sensitive.
In your case, you are about to embark on a multi-day scene. When doing a scene over such an extended time frame, you can wander into areas that you might not ordinarily enter into – both good and bad. The bad aspects can be traced to the fact that psychic reactions can run deeper here than in your typical one or two hour scene. Oft times "forced feminization" scenes bring up gender identity and humiliation issues that are usually self-limiting in a shorter scene.
One thing working in your favor is that your submissive already is a part time drag queen. Thus, "forced feminization" is something, I am sure, he has already fantasized about. But, you must be totally aware of how far he wants you to take it and what his limits are. Does he have true transgender needs that a long scene of this nature might have an effect on? Transgender issues are not to be toyed with. These are serious, and very delicate, aspects of the human psyche.
You should also grasp the scope of the scene so as to stop it — even without a safe word being uttered. If you see that your submissive is having problems within the scene, you must be sensitive enough to go slow, alter it or stop it on your own.
You must really have a deep understanding of your submissive before you get into areas where gender identity is played with. As the Top, you must not cross those boundaries that can cause psychic damage to your submissive. A short one-hour play scene is one thing. A multi-day scene is another thing entirely.
A long scene of extreme duration has a totally different dynamic than your average short scene. Let me give you a real life example. A slave I know had no trouble being caged for a few hours. But when her Master wanted to cage her for three days, she refused to partake – even at risk of their relationship. (In fact, this incident destroyed it.) Long time frames radically alter the actual act itself.
In your case, since this is a first-time scene for you, you must be acutely aware of the multi-day aspects of it. If you are diligent about keeping control over your scene at all times, understand your submissive very well and grasp the danger inherent in your scene, you will be able to have an awesome experience.
---
After a ten year run as head writer for the legendary bondage.com, and an equally long run as the host of the hit internet show "Baadmaster's Dungeon," we are pleased to welcome the one and only Baadmaster to KinkWeekly. His thoughts about all things BDSM will now appear regularly on these pages. From the mental aspects of D/s to the nuts and bolts of S&M play, Baadmaster will cover every facet of this ever expanding lifestyle.