My girl and I engage in a great deal of bondage play, the vast majority of it leading to either coitus or some form of mutual orgasm (multiples for her; alas, a single one for me). And while I can certainly appreciate the artistry and eroticism involved in the slow, determined application of elaborate ropework/shibari/kinbaku, the few times we've personally engaged in such activities we've found ourselves frustratingly stymied by the inevitable.
It's like this; if it takes an hour to get her wrapped up in all that rope, it takes damn near and hour to get her out. With an equal amount of focus and attention. And while there may well be an erotic appeal to all that time involved in getting her wrapped up, when it's time to get involved in some erogenic frenzy, we both want her freed from her bonds tout de suite. And it's not as if we're going to be taking a knife to those hemp ropes we both spent so much time and effort washing, conditioning, and treating.
This being the case, we've found any number of quick alternatives which create both the close constriction she finds appealing, as well as the bondaged security on her which I crave. In short, they're any number of quick bondages, easy on/easy off, although the former can be drawn out for an extended period for the previously mentioned erotic appeal.
Of course, I've already talked about several of those here; cling film, duct tape, zip ties, handcuffs, they all have their appeal, their advantages and disadvantages. Cling film, in particular, is especially versatile (notably when combined with duct tape) as it can be used for mummification-type bondages or cinched up into an improvised rope.
But the thing I've been using for the 30-some-odd years that I've been actively tying up intimate partners is leather, specifically belts, mittens, armbinders, and other assorted paraphernalia. And I have to say that during that time, I've accumulated quite a collection, one I wouldn't recommend anyone try to duplicate in a short time (unless you're Christian Grey levels of rich).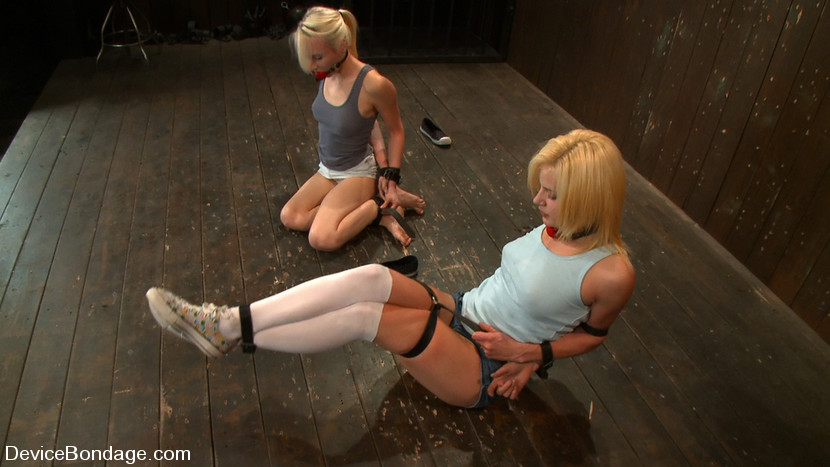 I'll take a quick time-out here to indicate that pretty much every girl I've bound in leather has found the experience to be extremely pleasurable, with many going directly into subspace. Additionally, those who're otherwise experienced with rope found the leather bondage to be a very different one.
To start with, there are the belts. You can accumulate quite a collection from your local thrift store very inexpensively (one store in town has all of their belts priced at $2.00). You can use them for wrapping wrists, ankles, arms, and legs. Thin belts can be used to cinch the wider one for extra tightness (or you can just use shoelaces). It's amazingly easy to make belts pleasurably tighter by tugging for that extra notch (it also isn't a bad idea to acquire a leather punch to add holes along the entirety of your belts).
You can take your time wrapping your girl in belt after belt after belt after belt, creatively finding new places to strap them into place, always tugging them tighter and tighter until she's practically bulging around them, like a sausage. And if she finds them to be too tight, it's a very simple matter to loosen or remove them entirely without disturbing the integrity of the bondage as a whole.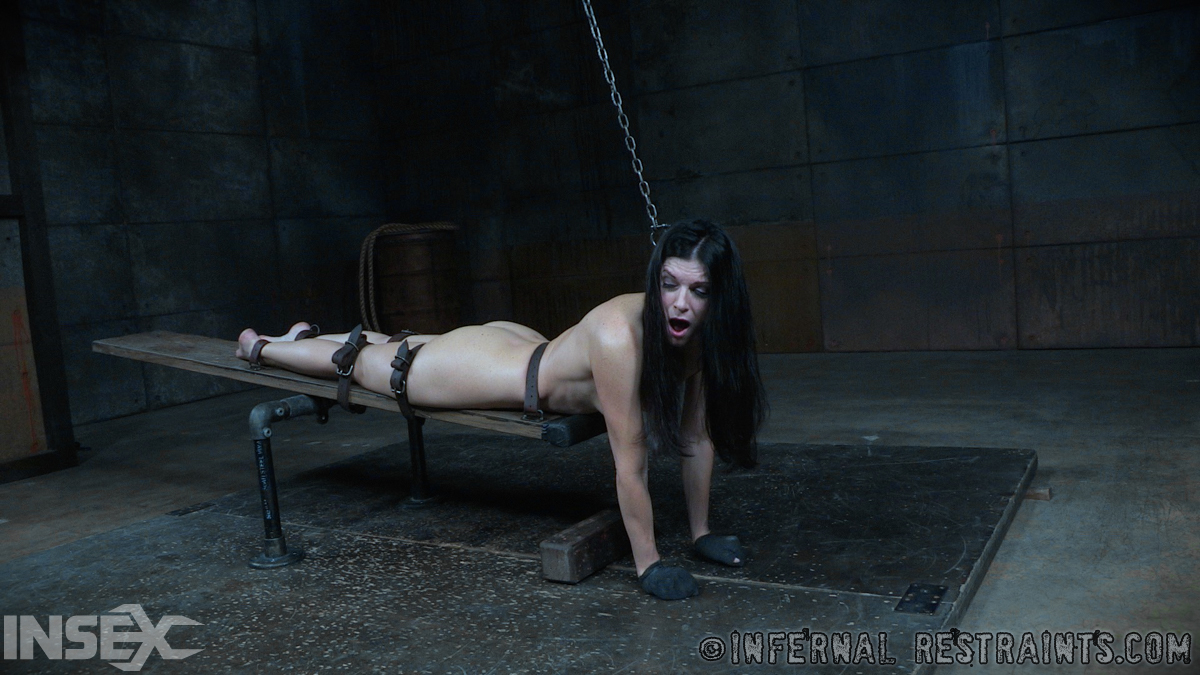 Best of all, as your intimate play progresses, you can progressively, easily, remove strap after strap until she's entirely free. At which point she'll likely go crazy on you.
I moved on from thrift store belts some years back and these days almost exclusively utilize the "Lexus" of belts made by the inimitable "Leather by Danny" (https://leatherbydanny.com/shop/en/). Not only are his straps the best on the market, he also manufactures a back binder which makes securely adding multiple straps to someone's upper body remarkably easy. I'll personally vouch for the quality of his merchandise, as well as his personal service in standing behind his products.
I suppose it goes without saying that leather straps can be used quite effectively in combination with the inevitable leather cuffs most people keep in their toybags. These, combined with any of the myriad of carabiners and other connectors which are easily (and inexpensively) accumulated from your local hardware store leave you with a variety of opportunities limited only by your imagination.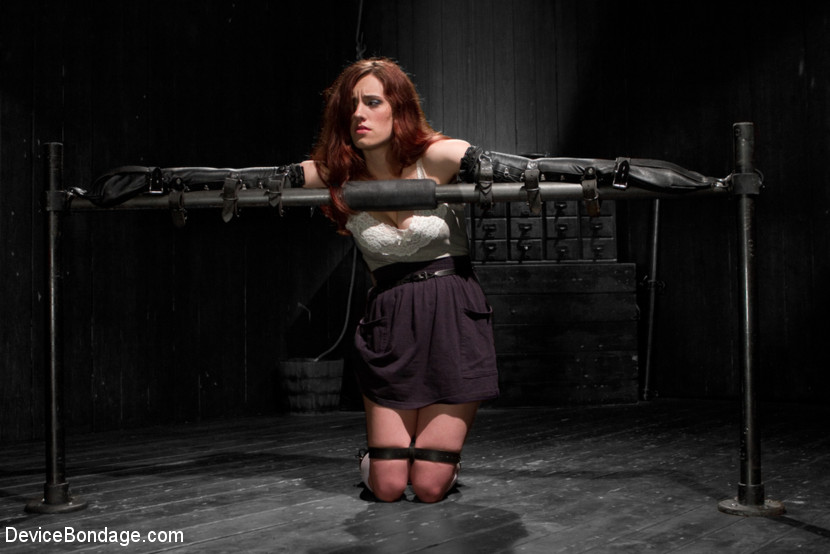 Moving on from simple belts and cuffs, we get into more advanced bindings, such as gloves, mittens, armbinders, and armbags, all of which are rather pricey but which leave a girl hopelessly and helplessly bound. Some lace up, some buckle, some have both, but all have the advantage of keeping a gal's mischievously probing hands and fingers well in check, amping up the frustration factor considerably.
Finally, for the ultimate leather bondage, there's the bodybag, or sleepsack, which will keep someone tied-up, strapped in, and strapped down like some sort of leather mummy. Even I don't have one of these… yet. Watch this space.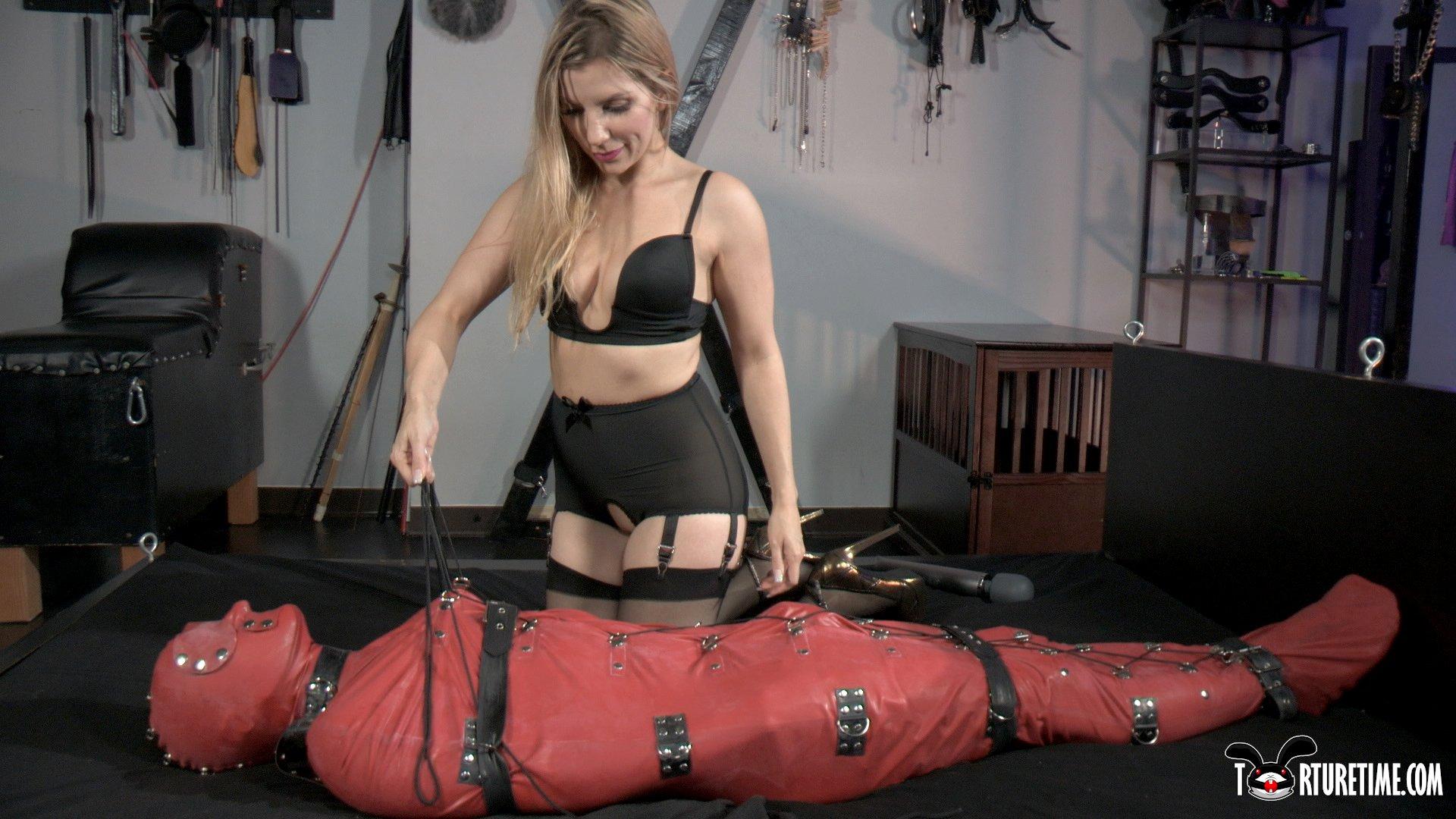 In the end, leather bondage can be a lot of fun, a unique, pleasurable experience, easy-on and easy-off, and one which, while it can be tested inexpensively, can ultimately be a real budget buster. Give it a try and you may find those ropes collecting dust in no time.
---
PirateStan has been involved in his local BDSM community since 2007, after having had a lifelong inclination towards it. He currently lives a contented life in Southeastern Virginia with his girl, zeirah, while working by day for a Major Metropolitan Publication.